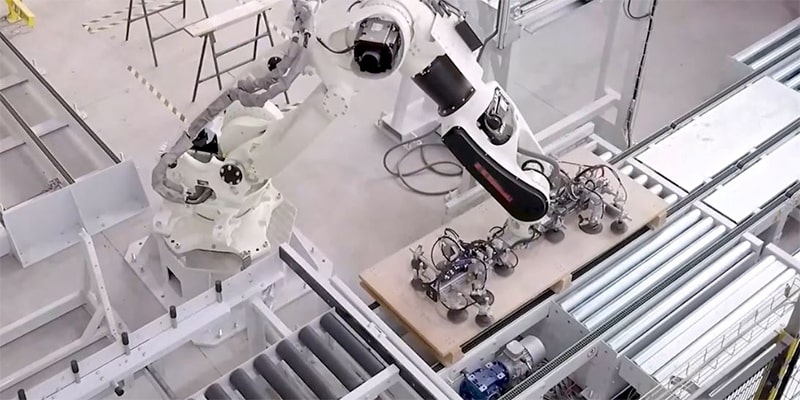 Conveyor Handling Company can improve many aspects of an operation through automation. We provide complete turnkey robotic systems integrated into new and existing systems.
Robotic Palletizers are utilized to improve the end of line operations. Integrating robotic palletizing units into your system will improve efficiency and profitability while increasing the safety of the work environment and load accuracy. Labor costs and product damage will decrease significantly.
---
Gantry Robots
Gantry Robots provide an efficient way of palletizing multiple pallets, handling large payloads, and achieving high rates. Gantry Palletizers are able to handle a variety of products including cases, bags, and drums.
Articulating Robot Arms
Articulating Robot Arms offer a highly reliable way of palletizing. They can handle large payloads and high cycles. Articulating Arm Robots can be utilized in a variety of applications and environments including food grade and freezer environments and are capable of handling a variety of products including cardboard boxes, bundles, shrink-wrapped trays, bags, and reels.