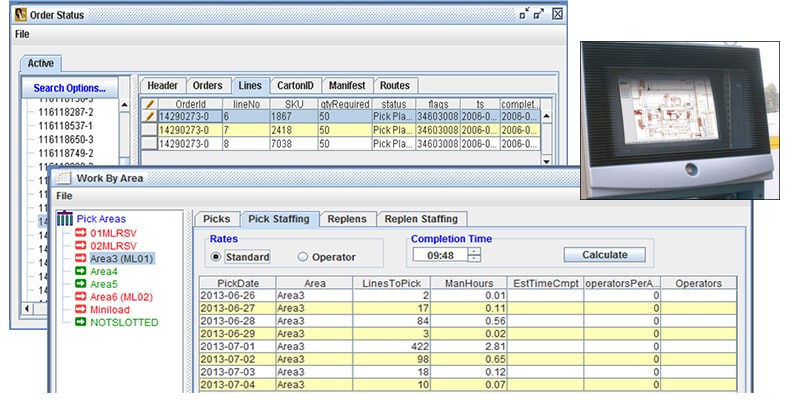 ---
Warehouse Control System (WCS)
A Warehouse Control System (WCS) is a software application that directs the real-time activities within warehouses and distribution centers. As the "traffic cop" for the warehouse/distribution center, the WCS improves productivity, allowing information to flow easily across your entire enterprise in real time. WCS coordinates all operations; incorporating conveyor controls to manage routing and sorting, QC functions, labeling and manifesting. WCS ensures the accuracy and efficiency of your operations, from the zone level to a warehouse-wide networked system.
In-House Controls System
CHC's In-House Control Systems (CHCCS), for small and large systems, is based on a multi-protocol industrial Ethernet remote I/O system, providing scalability and modularity required by material handling systems. The system places remote I/O modules and motor control devices directly on the equipment, near the point of use, linking them together with a multi-protocol industrial Ethernet network system.
For simple 1-2 conveyor projects, CDCA (Conveyor Handling Distributed Control Architecture) can act as a stand alone controller. If the system complexity ever changes and an Ethernet based PLC can be added for supervisory controls to become the master of the CDCA systems. CHC's multi-protocol hardware allows for the adaptation to any PLC manufacturer that the customer specifies.
Find the right software control system for your operation